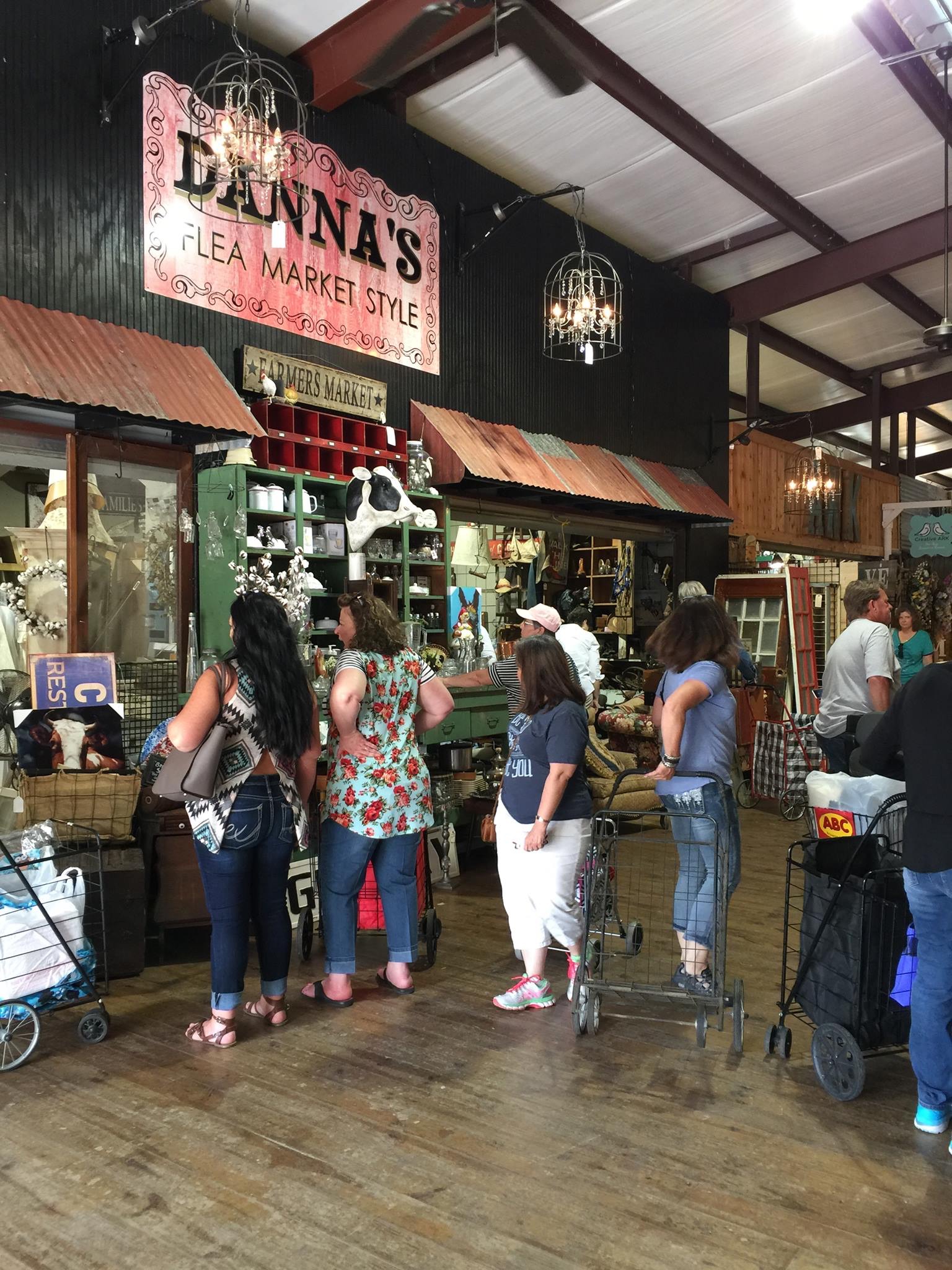 HOW TO SURVIVE A FLEA MARKET TRIP
Flea Market trip..Are you ready?? How many of us have gone to a Flea market not prepared. "Well, I will only be there a few minutes, in and out." That's not always the case and we know it. You see stuff you really, really like at a good price, but they only take cash and you forgot to stop at the bank or ATM to get cash.
Three hours later, you are still there shopping, thank goodness there's an ATM at the nearest gas station.
It was hot, you forgot to bring your sippy cup full of ice water. Bottled water $2.00, really? I could have bought a case at Walmart for that price. The kids happened to be with you that day, they are bored and hungry. Look! There's a corn dog and funnel cake stand! Score! $35.00 later and more cold bottled water, you are running low on cash and really wanted to go back to that one booth that have the vintage plant stand you have been looking for. Should you go back to buy it? Do you have enough room in the car? You have three kids with you, two are ready to go home and one won't leave the toy booth if you don't buy that old Batman toy.
So okay, you did not plan this well. You tell yourself, no kids next time, more cash at hand and extra bottled water. And yeah, a big shopping bag or a cart and you are going with your best friend  Good thinking! Here are some tips that might be handy next time you plan on going to a flea market.
What to Bring:
Comfortable clothes and shoes
Cash, small money..fives and ones. Some coins
Small bags to carry your money, car keys, cell phones, chap sticks and hand sanitizer
Buggy/cart or fold up bags
Wet wipes, sun shades, hat or umbrella
Magnifying glass
What to expect:
Hot or rainy day
There will be lots of walking
Lots of people shopping
Parking
Tips..this is very important:
Budget yourself ( I know its hard)
Always ask vendor for bargain or bundle discount
Business cards, note pads and pen
What not to bring:
1.Pets on leash. Please have a heart, they get hot and stressed just like us